As a merchant, you have a lot of options when it comes to accepting payments online. That's why in this article, we'll be reviewing my top solutions for accepting payments online.
The first thing you should do is research the different payment systems available to you. There are many different options out there and they each have their strengths and weaknesses. The best way to find the right solution for your business is to read reviews from other merchants who have used similar services. This way, you can get a good idea of what works for other people and what doesn't work at all!
Once you've selected a payment system, it's time to set up an account with them so that they can take your payments! Make sure that they offer support as well as tutorials on how to use their software or app so that everyone knows exactly how things work.
A brief overview of online payment methods
Before getting started, here are definitions of online payment systems for your reference.
1. ACH payments are electronic credits and debits that allow customers to make payments from their bank accounts for utilities, mortgage loans, and other types of bills. Automated Clearing House is the name of ACH payments, and most payment processors offer ACH payment options to their customers. Most payment solutions use ACH to send money (minus fees) to their customers.
2. A merchant account is a bank account that allows customers to receive payments through credit or debit cards. Merchant providers must obey regulations established by card associations, which are the organizations that create standards for the way merchants process transactions. Many processors (such as those listed below) act as both the merchant account and the payment gateway.
3. A payment gateway, also known as a third-party processor, is a service provider that provides secure, reliable, and convenient payment processing for merchants. The payment gateway is the middleman between the merchant and their sponsoring bank.
4. A payment processor is an organization that a merchant uses to handle credit card transactions. Payment processors help ensure that both the front-facing customer and the merchant are protected by implementing anti-fraud measures.
5. Payment Card Industry Data Security Standard (PCI DSS) compliance is a process in which merchants and payment gateways establish security measures to protect cardholder data from unauthorized access. PCI DSS was created by the Payment Card Industry Security Standards Council to increase the security of cardholder data and reduce fraud.
7 of the best online payment platforms to use
When you use online payment methods to pay your bills, you have a variety of options. Here are 7 of the most popular platforms:
PayPal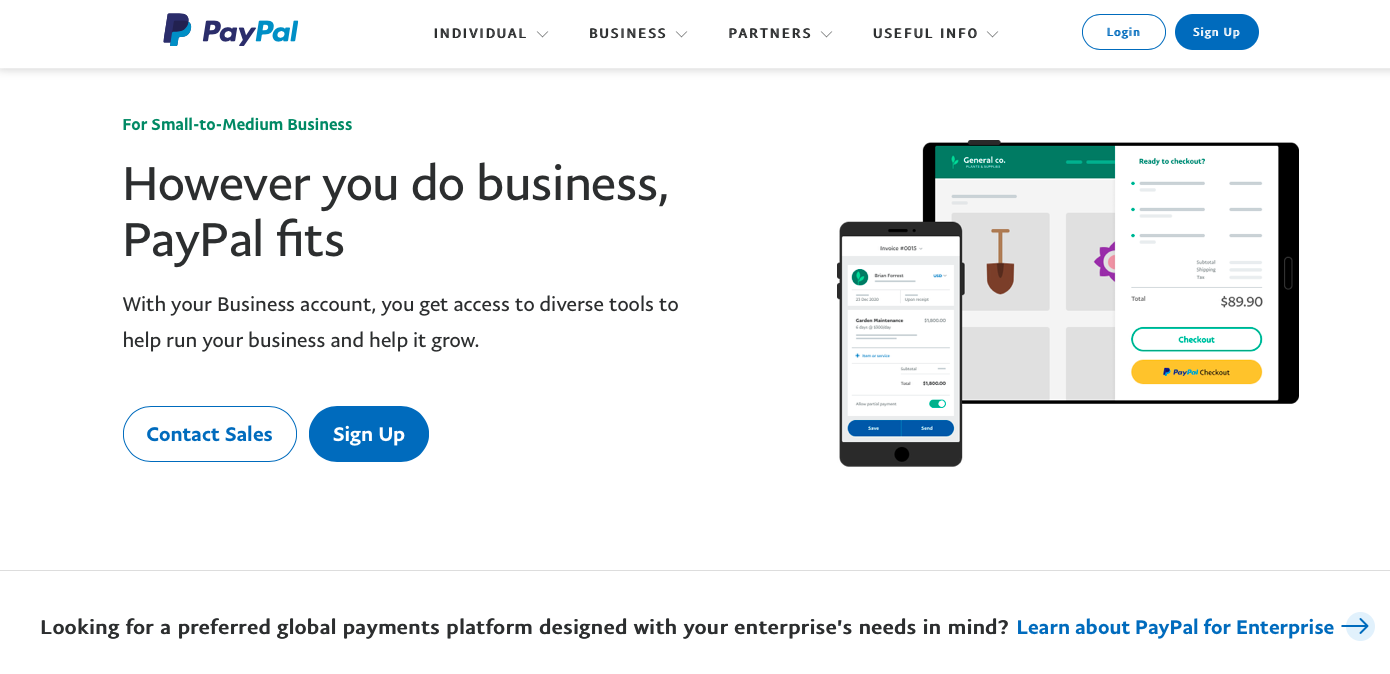 PayPal is the largest online payment processor, processing over 19 billion payments in 2021. More than 30 million merchants and 400 million active customers use PayPal.
In addition to its online services, the company provides financial technology solutions for online, mobile, and mobile-to-mobile payments. The company has a broad range of products including consumer services (PayPal Credit), merchant services (PayPal Here), and enterprise solutions for businesses that accept payments online (PayPal Enterprise).
PayPal's ability to take payments and send money is one of the most innovative features of the service, which is why it is so popular among users.
This feature makes PayPal stand out from other online payment solutions, which typically only allow their users to make payments through their platforms.
Authorize.net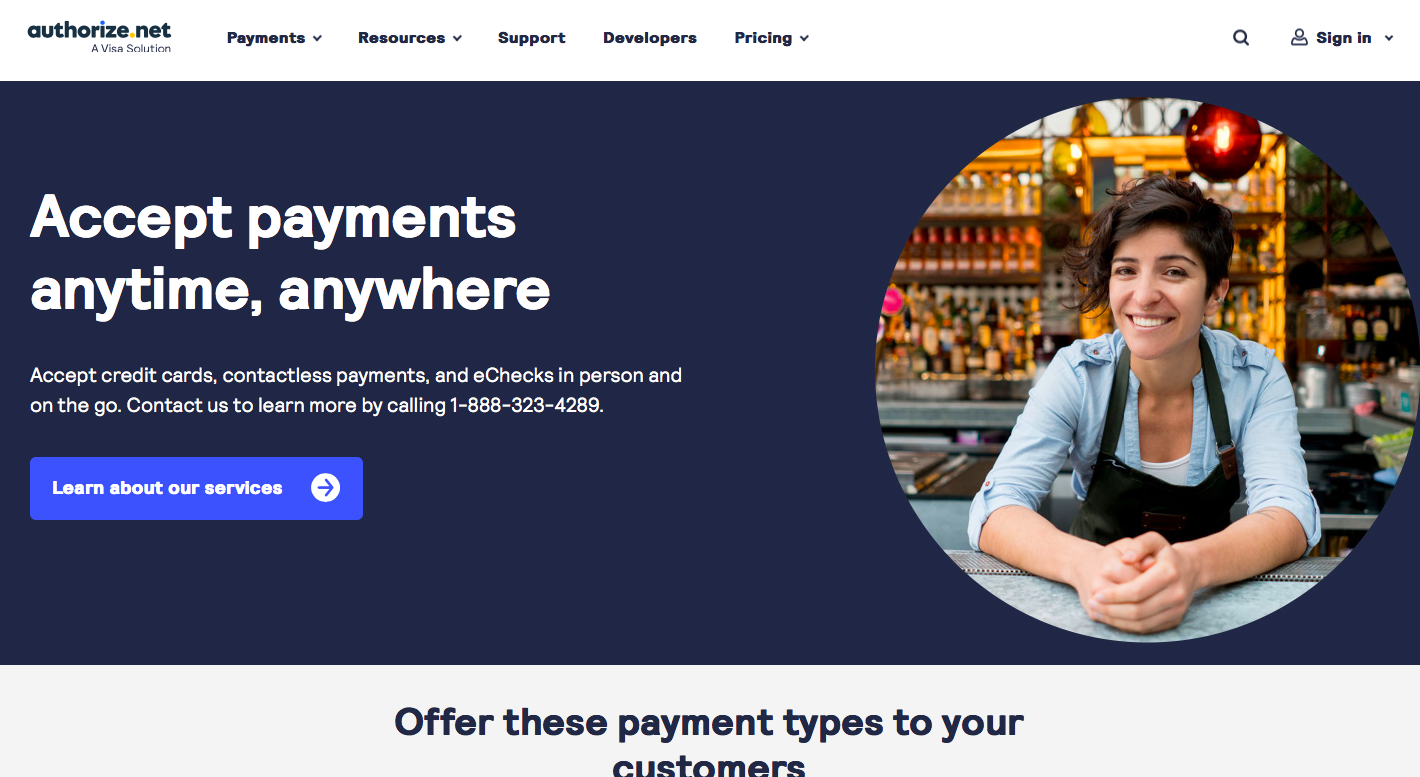 Authorize.net is a payment gateway that encrypts and securely authorizes credit card transactions. Payment gateways are required when accepting credit card transactions online because they store sensitive credit card data. Authorize.net also allows for many additional features, such as:
Authorizing multiple transactions at once (case in point: an eCommerce site)
Automatic recurring billing allows you to charge recurring payments to your credit card with a single click.
Sending email receipts to your customers so they can track their orders and see what products they've purchased.
Providing analytics on how many purchases were made by specific customers or groups of customers so you can keep an eye on trends, identify any problems with your business model or product line and improve upon it accordingly.
Amazon Pay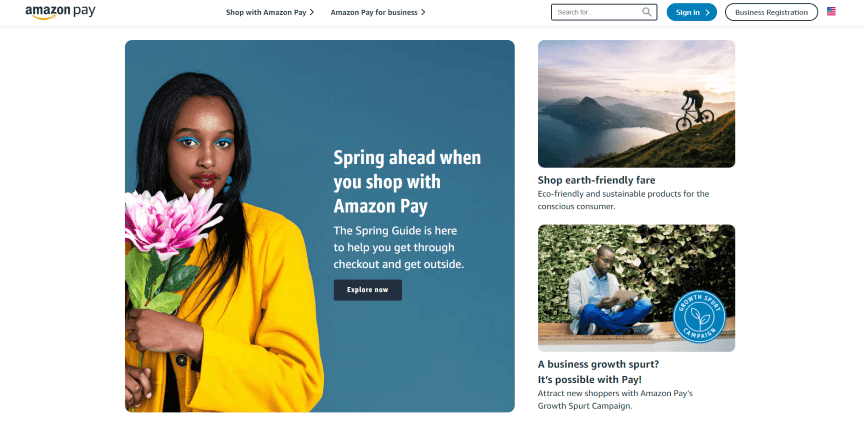 Amazon Pay is a convenient way to pay for items that you buy from Amazon. With Amazon Pay, you can use your saved payment methods and make purchases using the payment methods saved in your Amazon account online or by voice using Amazon Alexa.
Merchants can add an Amazon Pay button to their checkout processes, streamlining the process and making the shopping experience smoother for customers. This button will then let shoppers connect their bank account or credit card directly to their account on Amazon.com so that they can easily make purchases with the merchant's checkout process.
Stripe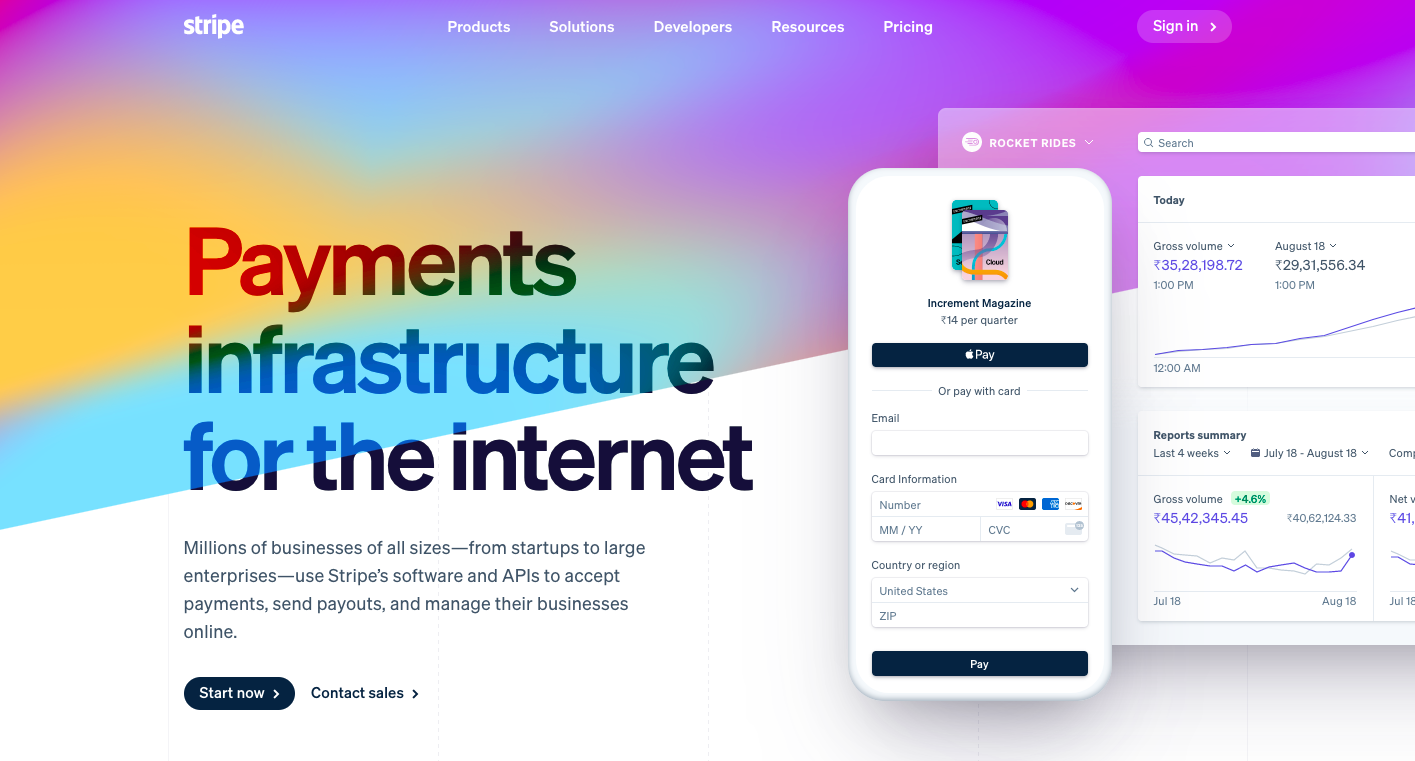 Stripe, the online payments company, has become a leading force in the field of web development. Stripe has a robust API that allows developers to integrate a payment system into their projects using Stripe's robust API. Stripe is a payment processor that aims to make online transactions as simple and secure as possible. It does this by bypassing the traditional signup process, acting as a merchant account for its providers—handling all PCI compliance and merchant approvals.
Stripe's "preferred" provider status means it can provide merchants with more favorable rates, allowing them to offer more competitive pricing on goods and services.
This also means that Stripe has access to a wider range of payment options than other processors do. It can accept credit cards, debit cards, Apple Pay, PayPal, Google Pay, and Samsung Pay.
Stripe is an excellent solution for web developers who would like to integrate a payment system into their projects without having to go through the trouble of creating their own merchant account or doing all of the compliance work themselves.
WePay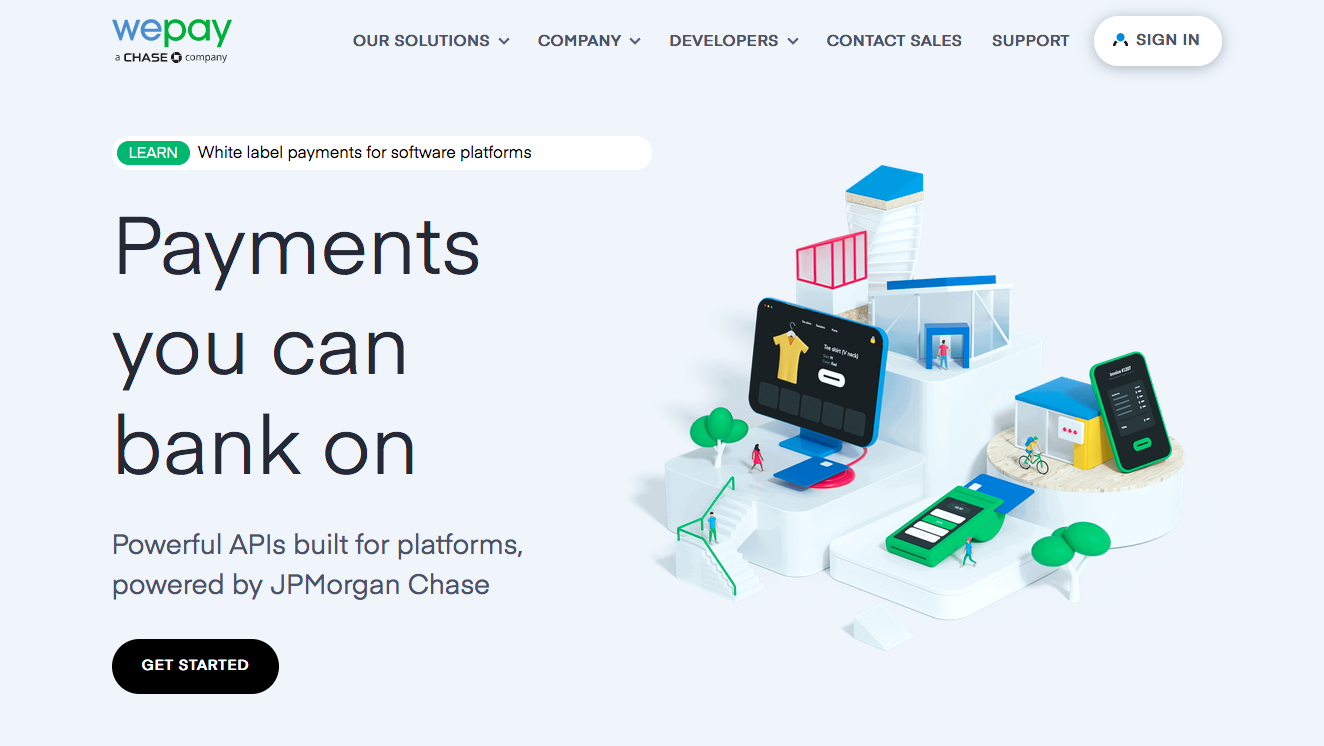 WePay is an online payments company that offers technology solutions for independent software vendors and software platforms.WePay's platform enables companies to accept payment from their customers using the latest in state-of-the-art technology, which allows them to focus on their core business rather than worrying about paying their bills.
WePay utilizes a proprietary credit card processing system that is capable of processing over 1 million transactions per day. The company has grown rapidly over the past few years, due to its ability to offer a very low transaction cost while still providing a high level of security. The company's leadership team has decades of experience in technology, finance, and banking and has developed a strong reputation for providing excellent customer service.
Small businesses are now able to accept payments for their services through the software platforms of companies like WePay. This infrastructure enables small businesses to accept payments through the same platform that their customers use, allowing them to focus on customer service and sales rather than handling the logistics of processing payments.
In 2017, JPMorgan Chase acquired WePay, a company that provides this kind of payment processing solution. With this acquisition, it became possible for small businesses to receive deposits into their bank accounts on the same day they make a sale or provide a service—a huge benefit for small business owners who previously had no way of quickly receiving funds after making a sale.
Google Pay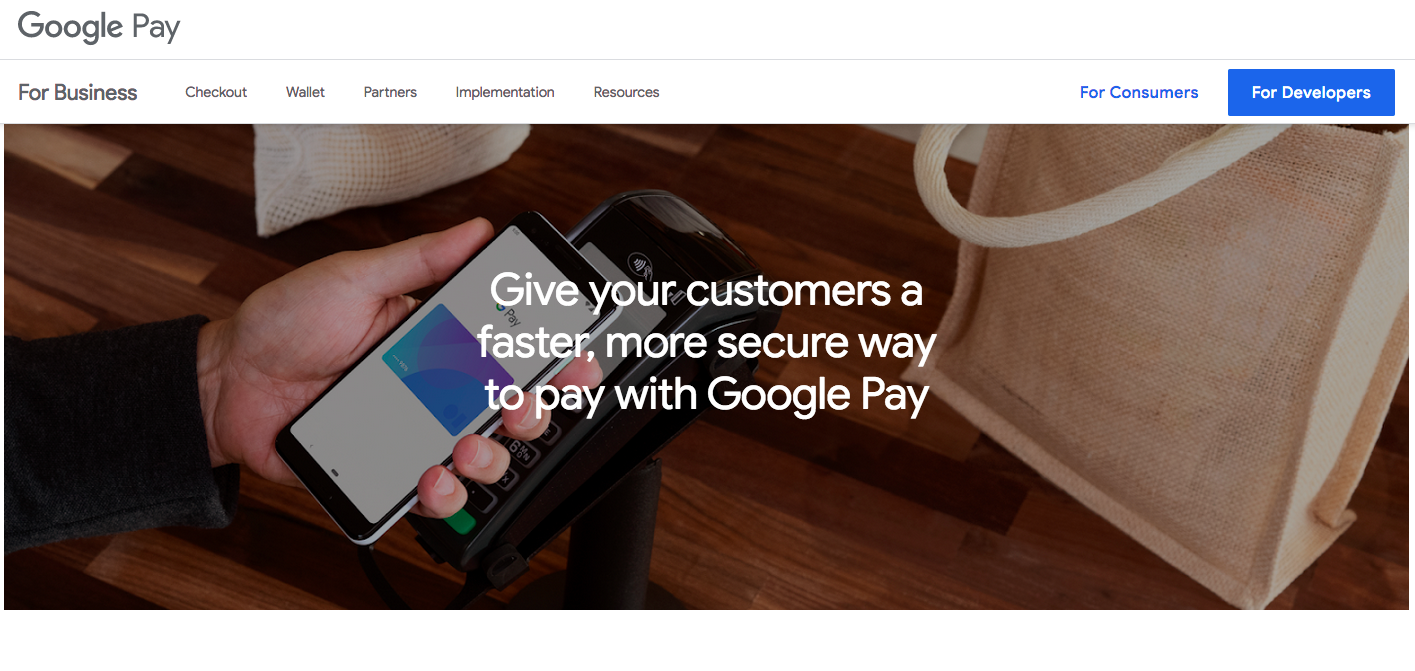 Google Pay is a digital wallet that allows you to pay for goods and services at stores, restaurants, and other businesses that accept credit cards. It's a secure way to save your credit card information because it uses 128-bit SSL encryption to keep your data safe.
You can add money directly to Google Pay by linking your bank account or by using an Android device. You can also send money as gifts and request money from friends through Google Pay.
Google Pay is free to use with in-app purchases. If you want to send money via email or text message, however, you'll need to set up a separate payment method on the app itself.
Google Pay's major benefit over other payment systems is its ability to connect with millions of Internet users. This means that when you use Google Pay, your purchase will be completed more quickly than if you were making a purchase through Apple Pay or Samsung Pay.
Dwolla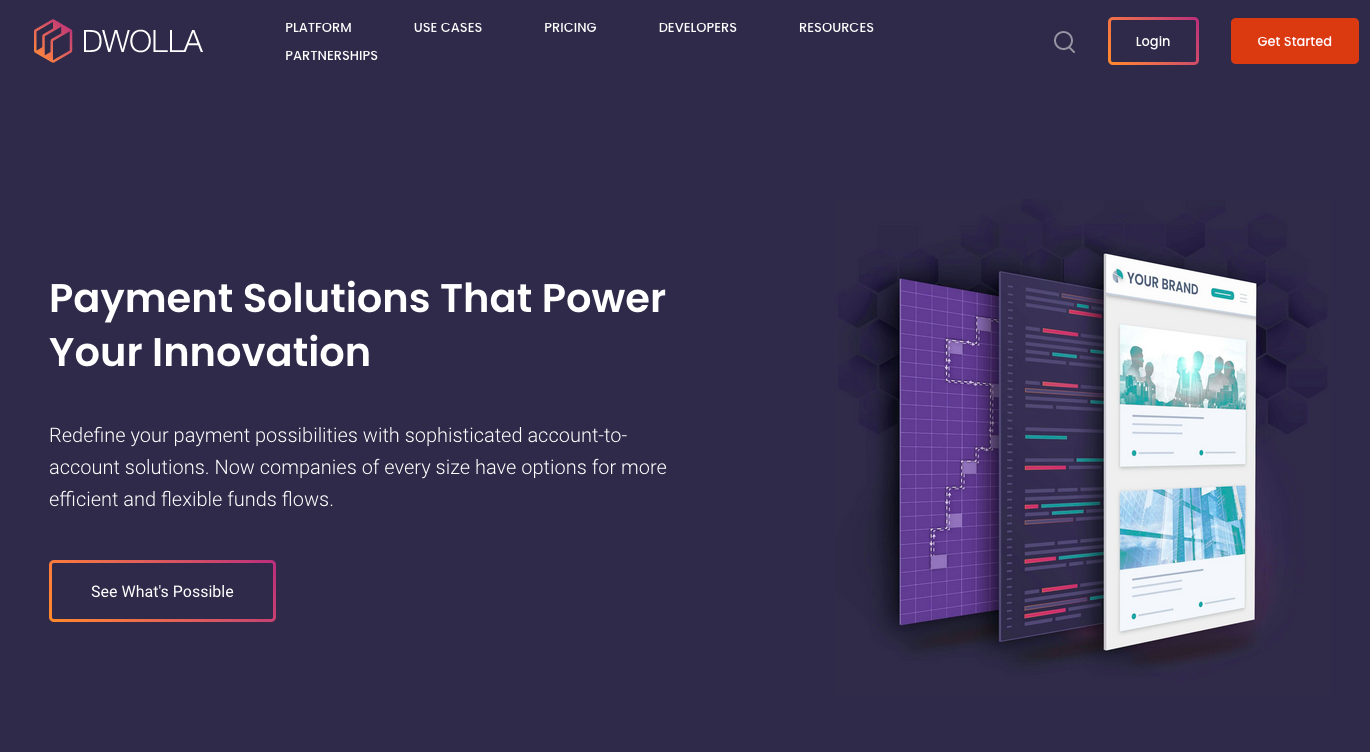 Dwolla is a payment platform offering numerous features that emphasize simplicity and security. It offers numerous digital wallets, up to 5000 payments at once, real-time payments to banks participating in the RTP Network, and same-day ACH payments.
One of the most popular features of Dwolla is its virtual debit card. The virtual debit card can be used at any merchant that accepts MasterCard® or Visa® cards. You don't need a bank account or credit card to use Dwolla—just a mobile phone number!
You can also pay your bills using Dwolla by logging into your account using your mobile number. This means that you won't need an email address or password for Dwolla because everything happens through text messages instead of email addresses (which often get hacked).
Dwolla is one of the most secure ways to pay your bills because it uses encryption technology on every payment transaction so merchants never see your personal information. Your identity stays private even after you've made payments through Dwolla!
What about paying for purchases using a mobile device?
Mobile Point of Sale (mPOS) systems enable businesses to accept credit card payments directly through their mobile devices. With Apple Pay and Android Pay, you can use your iPhone, iPad, or Android smartphone as a point of sale (POS) system.
With mPOS systems, merchants have the flexibility to choose whether they want to process all transactions in-store or just some. This saves time and money by allowing merchants to only handle transactions at their business location where they can take advantage of staff training and other resources.
These two payment services allow merchants to accept credit cards directly through their mobile devices, allowing mobile devices such as the iPhone and Android smartphones to act as a mobile point of sale (POS) checkout system.
1. Square
2. QuickBooks Payments
Choosing the right online payment solution for your business can be a difficult decision.
There are many online payment systems available to eCommerce businesses; choose one that fits your business objectives.
Freelancebazar advises clients to seek the services of an eCommerce marketing agency, such as ours. To learn more about our e-commerce services, Contact Us Today.