The world of e-commerce continues to evolve at a rapid pace, and staying competitive in this dynamic landscape requires a combination of effective marketing strategies, user-friendly websites, and eye-catching designs. Shopify has emerged as one of the leading e-commerce platforms, offering entrepreneurs and businesses a versatile platform to create their online stores. To make your Shopify store stand out in 2023, you'll need a visually appealing and highly functional template. In this blog, we'll explore the top 8 e-commerce Shopify templates to consider for your online business.
Freelancebazar is your go-to solution for outstanding E-commerce Shopify website design. Our team of talented freelancers will create visually stunning and user-friendly websites that will elevate your online business to new heights.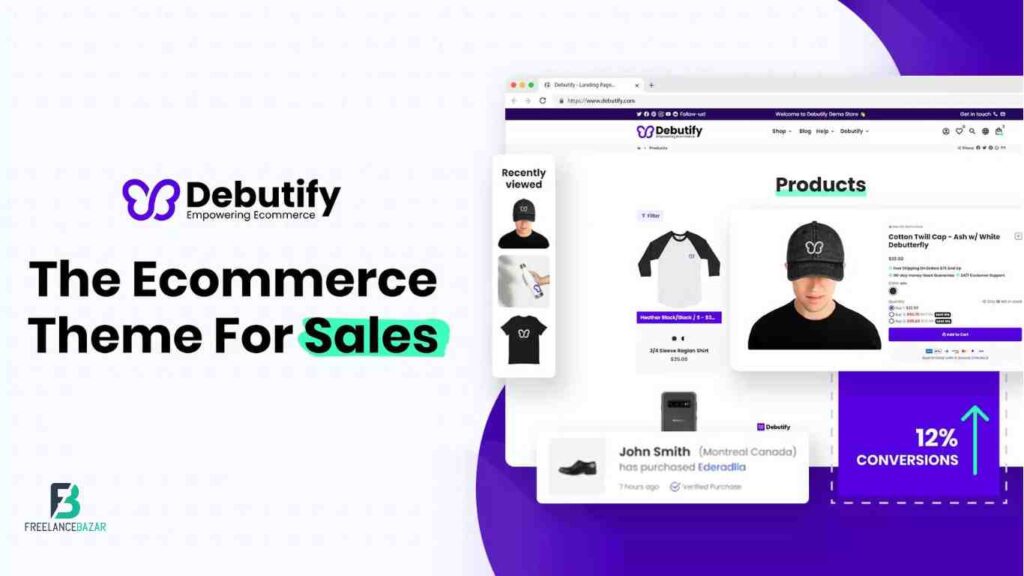 Debutify is a popular Shopify template known for its simplicity and functionality. With its clean design, Debutify allows you to focus on your products and brand without overwhelming your customers. This template offers various customization options, making it easy to tailor your store to your specific needs. Debutify also includes features like product badges, quick view options, and a built-in currency converter to enhance the shopping experience for your customers.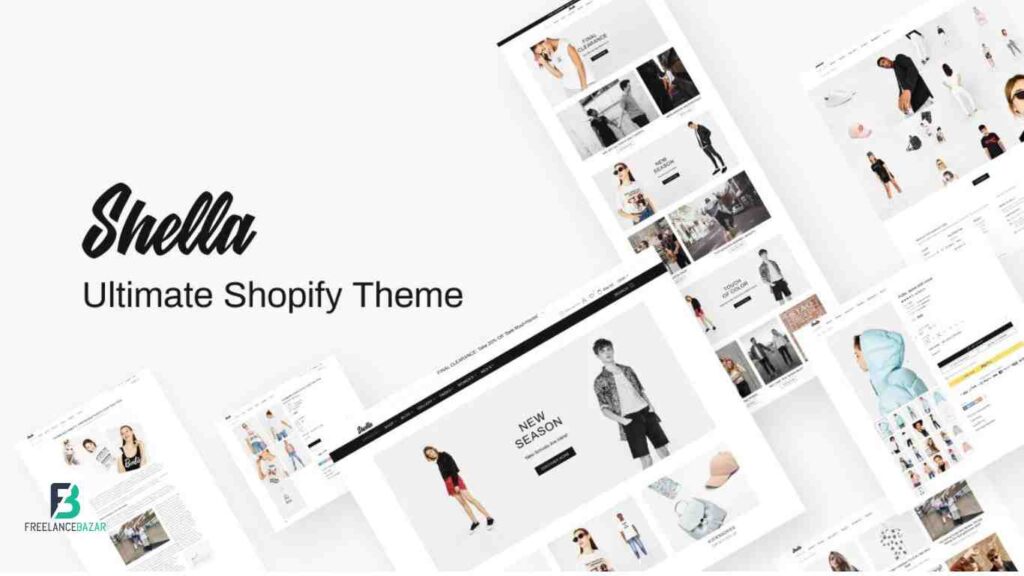 Shella is a versatile Shopify template that offers a wide range of pre-designed layouts and elements to choose from. Whether you're selling fashion, electronics, or home goods, Shella has a layout to suit your needs. This template is known for its mobile-friendly design, making it essential in today's mobile-first e-commerce landscape. Shella also includes features like AJAX product filters and a quick shop option, improving your store's navigation and conversion rates.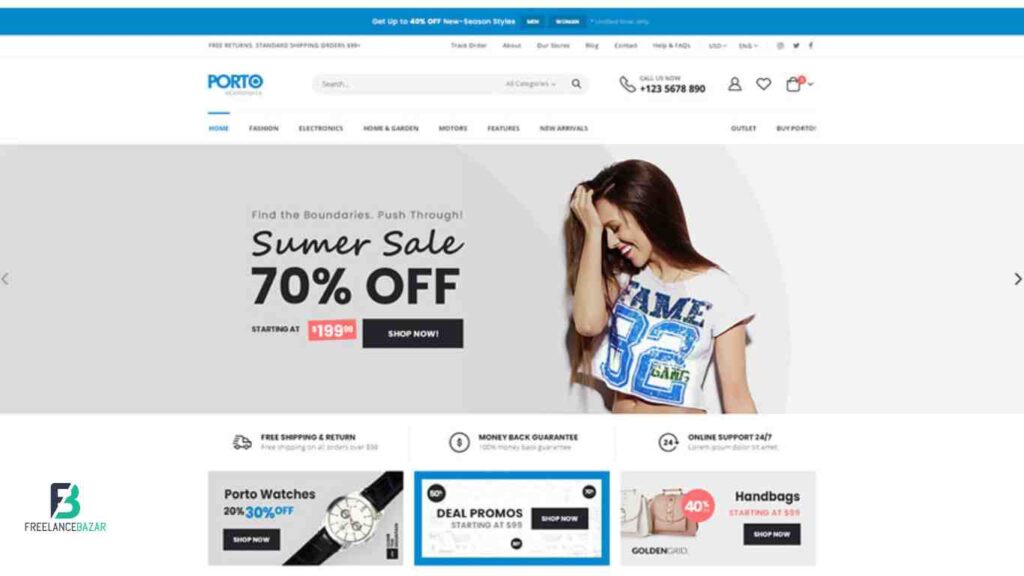 Porto is a highly customizable Shopify template that's perfect for businesses looking to create a unique online presence. With its drag-and-drop page builder, you can easily create custom layouts and design elements. Porto is optimized for speed and performance, ensuring a seamless shopping experience for your customers. It also includes a variety of header and footer styles, making it easy to create a branded look for your store.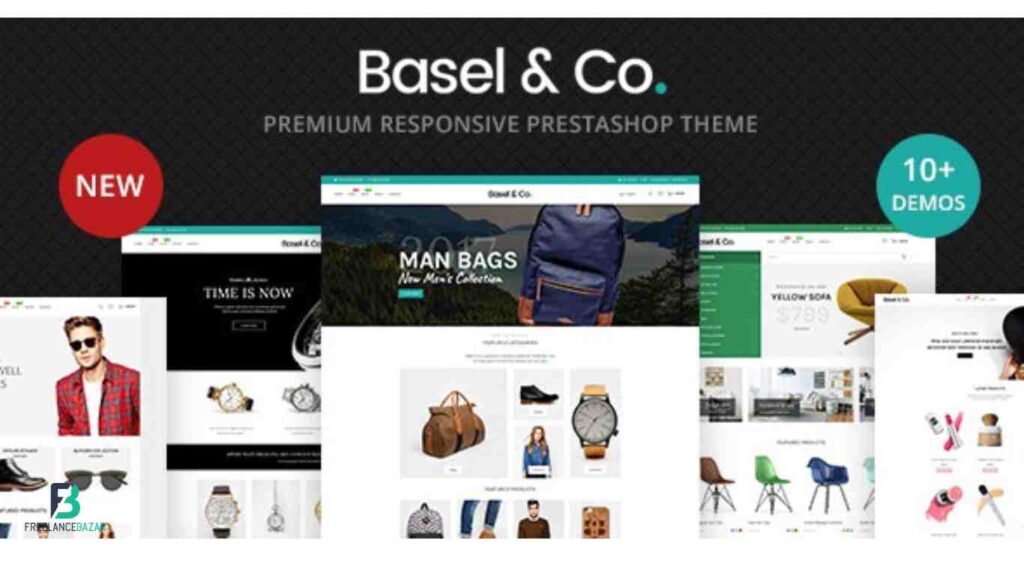 Basel is a Shopify template designed specifically for fashion and clothing stores. Its modern and elegant design makes it perfect for showcasing your latest apparel collections. Basel includes features like product video integration, product countdown timers, and Instagram integration to enhance your product listings and marketing efforts. With its clean and intuitive interface, Basel ensures that your customers can navigate your store effortlessly.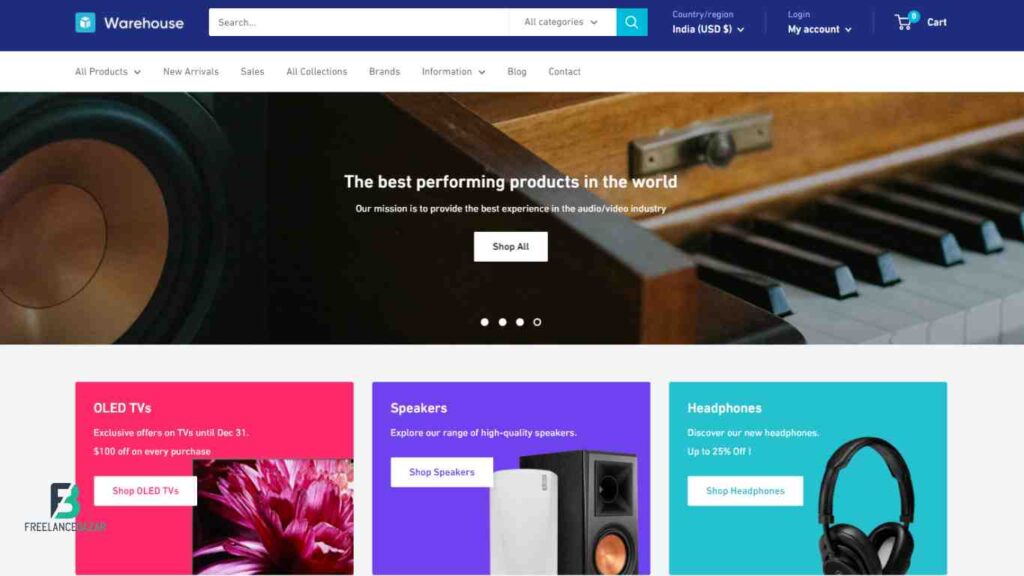 Warehouse is a robust Shopify template that offers a wide range of features for large-scale e-commerce businesses. It comes with multiple layout options, making it suitable for a variety of industries. The warehouse includes advanced product filters, mega menus, and a powerful search function to help customers find what they're looking for quickly. Its built-in blog section also allows you to create engaging content to attract and retain customers.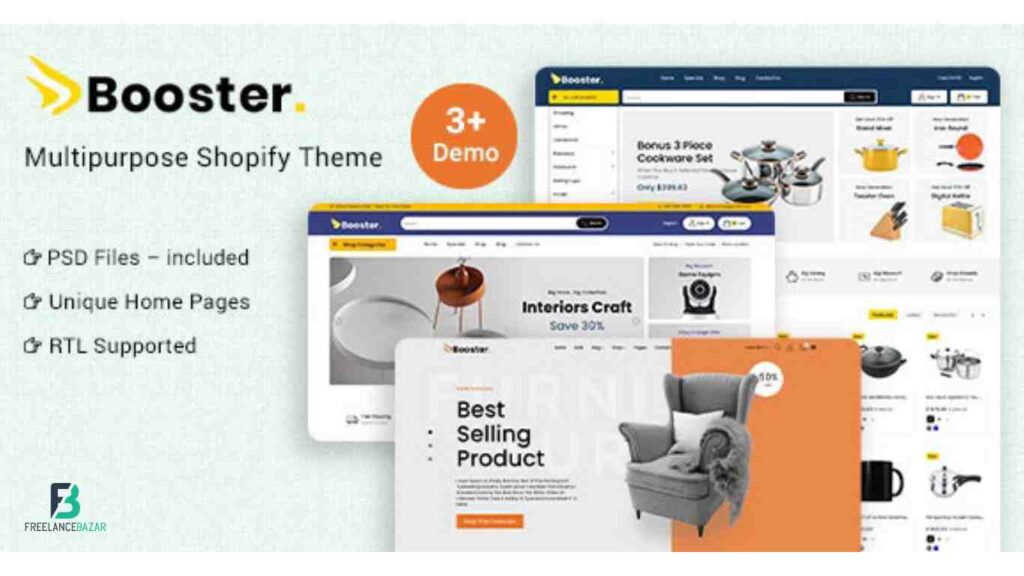 Booster is a Shopify template designed with conversion optimization in mind. It's packed with features aimed at increasing your store's sales, such as scarcity timers, trust badges, and optimized product pages. The booster also offers a mobile-first design, ensuring that your store performs well on smartphones and tablets. With its easy-to-use customization options, you can create a high-converting store without needing advanced coding skills.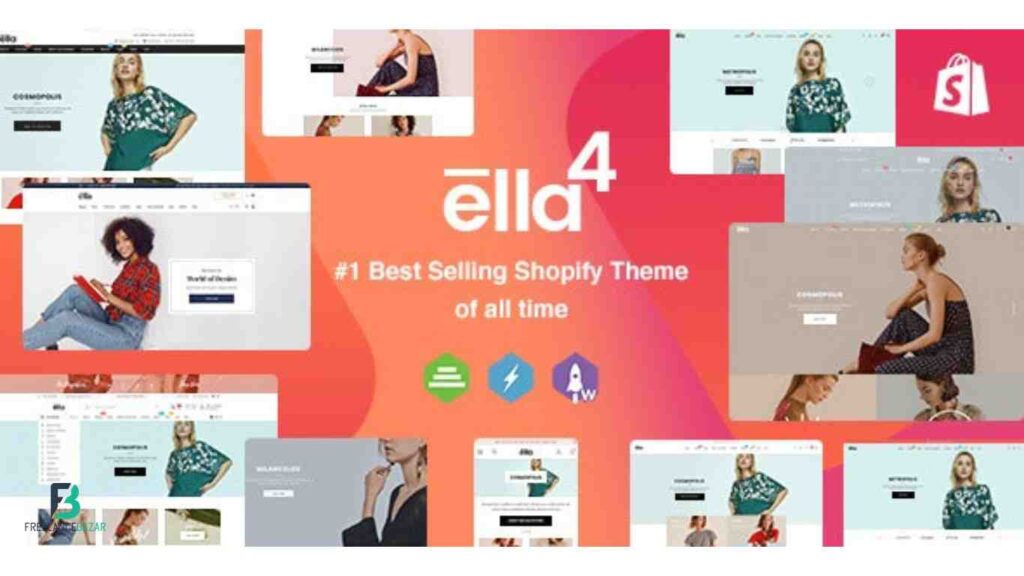 Ella is a Shopify template tailored for the fashion and apparel industry. It offers a clean and stylish design that's perfect for showcasing clothing and accessories. Ella comes with product image zoom, color swatches, and product badges to enhance your product listings. It also integrates seamlessly with social media, allowing you to connect with your audience and drive traffic to your store.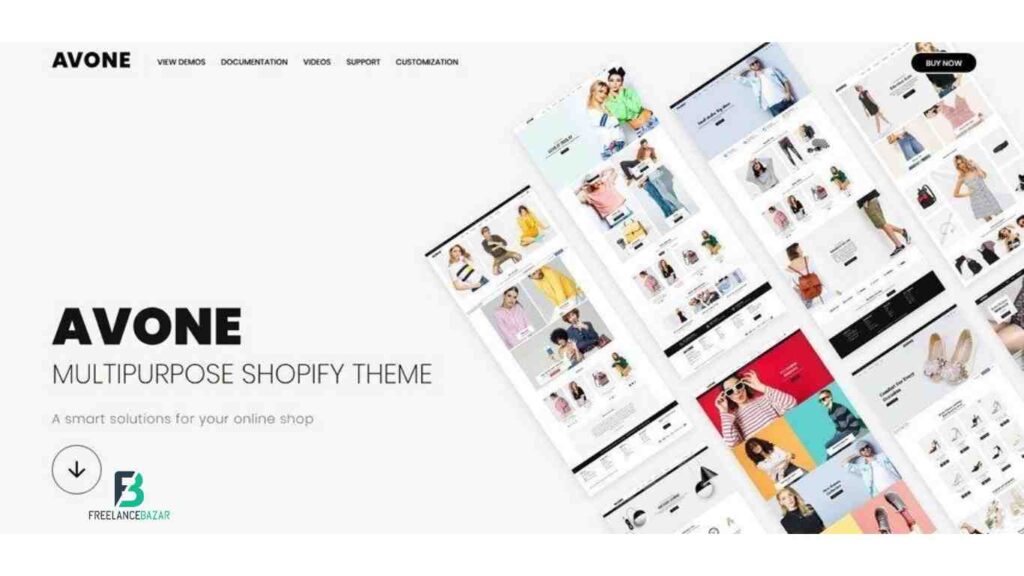 Avone is a feature-rich Shopify template that's suitable for various e-commerce niches. It comes with a variety of pre-designed layouts and a drag-and-drop page builder for easy customization. Avone also includes advanced features like an AJAX cart, product quick view, and a sticky header to improve the shopping experience. Its high-quality design and mobile responsiveness make it an excellent choice for e-commerce businesses in 2023.
Choosing the right Shopify template is a crucial step in building a successful e-commerce store in 2023. Each of the templates mentioned above offers unique features and customization options to help you create a visually appealing and functional online store. Consider your business's specific needs and target audience when selecting a template, and don't forget to regularly update your site to stay competitive in the ever-changing e-commerce landscape. With the right template and ongoing optimization, you can set your Shopify store up for success in 2023 and beyond.
Transform your online store with Freelancebazar's expert Shopify website design services. Our team of experienced designers will create a visually stunning and user-friendly e-commerce platform that drives conversions and boosts sales.